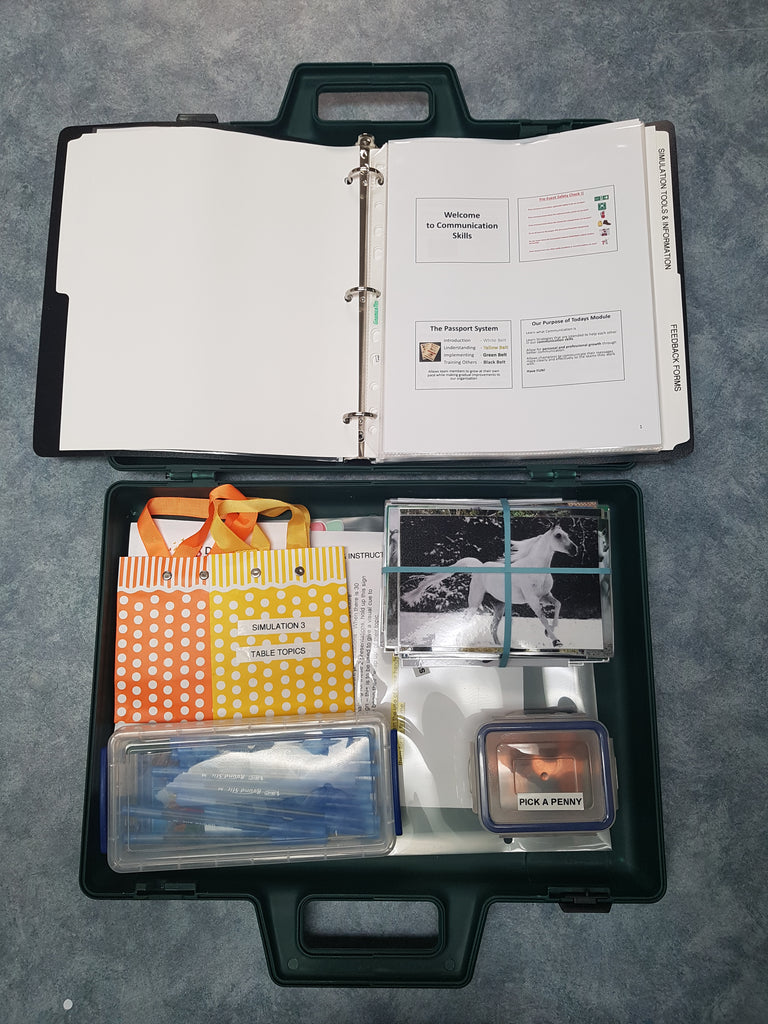 040 Advanced Duha Communication Skills Kit
$400.00 CAD
This Communication Skills Kit is everything you need to run a communication skills course in your facility. This course will empower and encourage teamwork between your team and can act as a first step to developing leaders.
This is course is a requirement of our Duha Center of Excellence Passport to World Excellence Yellow Belt.
The kit is complete with everything you need to run 6 simulations, Feedback forms and a USB stick with the presentation. We recommend a class with 8-10 participants which will take approximately 4 hours.